About HKCFP > President's Message

January 2014
Happy New Year

36th HKCFP AGM & Annual Dinner



On December 7, 2013 we had our AGM and annual dinner held at Jade Garden, Tsimshatsui. This year is not only the 36th anniversary of our College, but also the 20th anniversary of the Hong Kong Academy of Medicine. Our annual dinner was graced by the presence of many overseas guests including Professor Michael Kidd, President of the World Organization of Family Doctors (WONCA); Professor Doris Young, External Examiner of the Specialty Board and HKCFP Honorary Fellow; Prof. & Mrs Chris van Weel, Past President of the World Organization of Family Doctors (WONCA) and HKCFP Honorary Fellow; Dr. Maureen Baker, Chair of the Council of the RACGP; Prof. Daniel Thuraiappah, President Elect of the Academy of Family Physician; and Dr. Garth Manning, CEO of the WONCA World Council. Our local guests include Dr. Monica Wong, Head of the Primary Care Office, Department of Health; Dr. Teoh Ming Keng, Head of Medical Services - Asia, Medical Protection Society; and our Chief Censor, Professor Cindy Lam; Censor Dr. Stephen Foo; and our Past President Dr. John Chung.



Dr. Cheung Man Kuen retired this year from our Council. Our re-elected vice president is Dr. Lau Ho Lim, and the council members include Dr. David Chao, Dr. Mary Kwong, Dr. Tony Lee and Dr. Wendy Tsui. Dr. Alvin Chan is our newly elected council member. I am deeply grateful for the hard work of all our present and past council members, board and committee members, examiners and staff.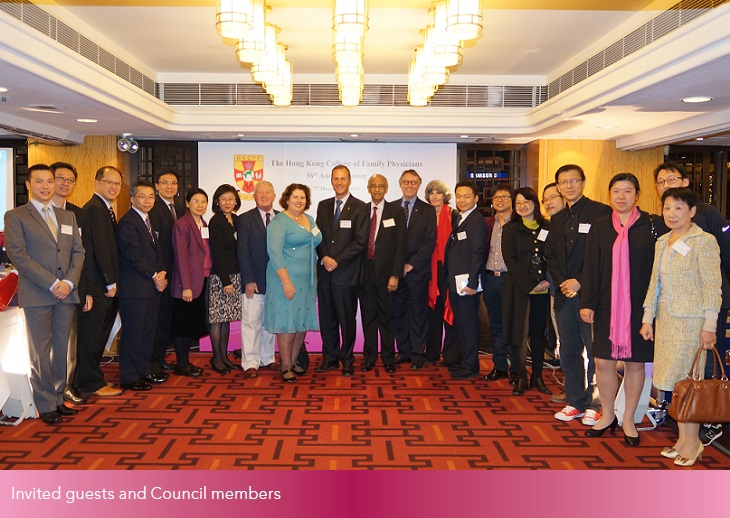 Professor Albert Lee elected to IOM
Professor Albert Lee, Director of the Centre for Health Education and Health Promotion, Jockey Club School of Public Health & Primary Care, Chinese University of Hong Kong, is elected under Section 8 of the Institute of Medicine, which is the section for Family Medicine, Rehabilitation Medicine, and Emergency Medicine. The Institute of Medicine (IOM) is an independent, nonprofit organization that works outside government to provide unbiased and authoritative advice to decision makers and the public. Established in 1970, the IOM is the health arm of the National Academy of Sciences. Its aim is to help those in government and the private sector make informed health decisions by providing evidence upon which they can rely. Professor Lee's innovation in education includes pioneering professional training in primary health care and school health in countries without related formal and professional institutions, and also training of non-health professionals to implement health promotion in their settings. He will be engaged in IOM Forum in 'Investing in Children Globally' which is a 3 year project focussing on children's healthy development.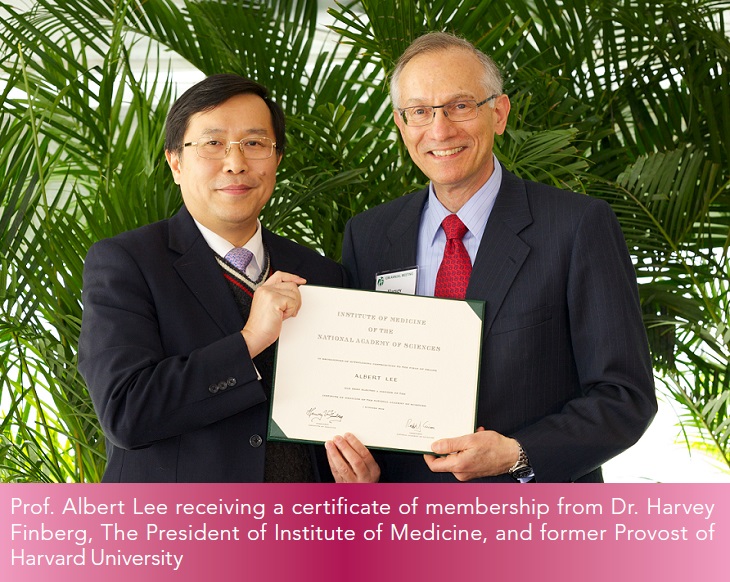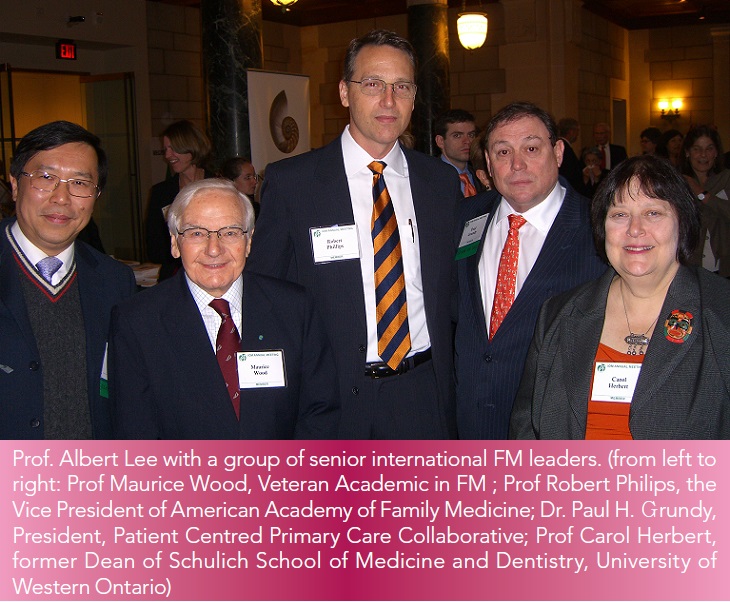 HKCFP Prize for Faculty of Medicine, University of Hong Kong
On November 28, 2013 at the Queen Elizabeth Stadium, our College Honorary Secretary, Dr. Billy Chiu, presented the HKCFP Prize to Miss Lydia Kwong at the Faculty Graduation and Prize Presentation Ceremony. I would also like to congratulate Dr. Weng Yee Chin for receiving her Faculty Teaching Medal, and our College Fellow Dr. Wendy Lo for her son's graduation. Many congratulations again!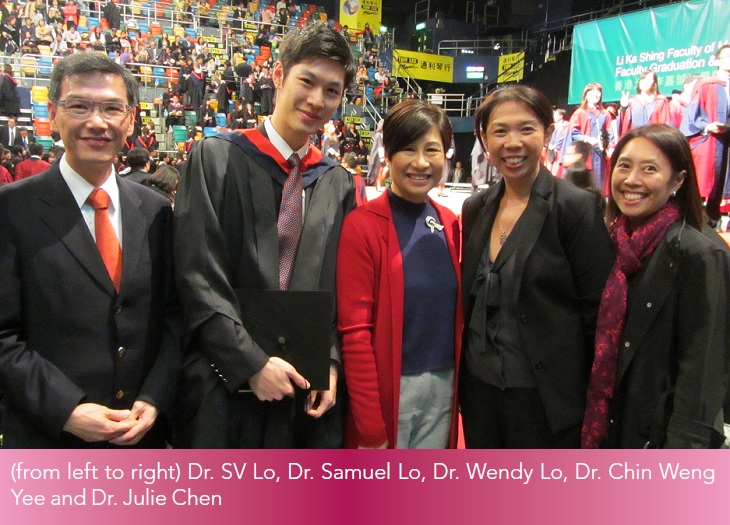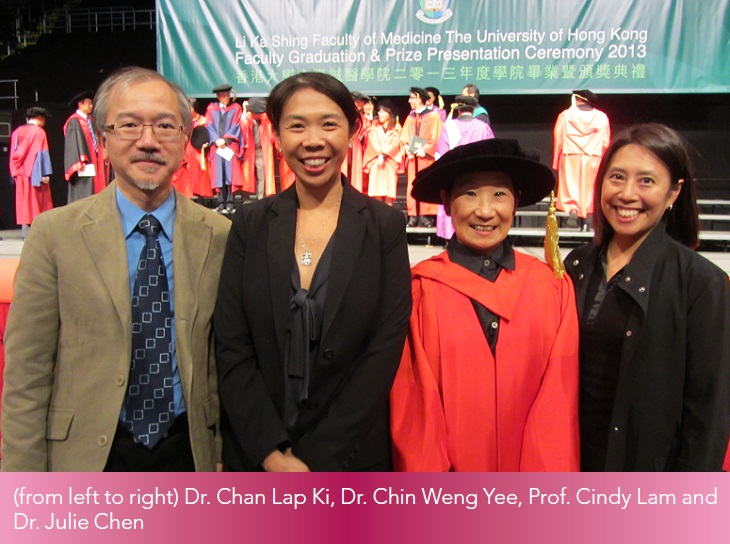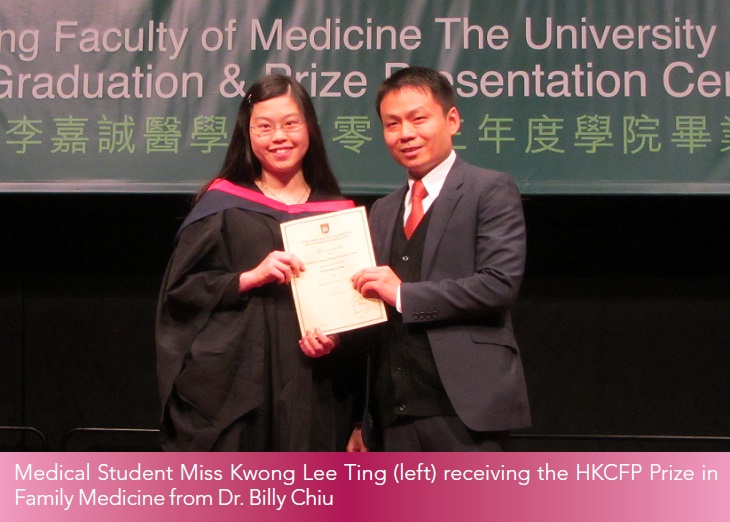 Dr. Ruby S Y Lee
President