News Update > News and Announcements

Policy of handling mails with insufficient postage
Dear College Members,
The College kept receiving unpaid/underpaid postage notes from the Hong Kong Post Office and being charged with double the amount of the deficiency in the past years. The problem is found becoming worse recently.
Senders have the responsibility to ensure their mail items bear sufficient postage before posting. As instructed by the recent Council Meeting in January 2016, all mail items delivered to the College if unpaid/underpaid are subject to a surcharge and processing will not be done unless the sender has settled the surcharge which includes the amount charged by the Post Office and the HK$100 administration fee as soon as possible within a stated period.
The above policy would be strictly implemented from 1 April 2016. To avoid unnecessary surcharge and delay in processing, please check to ensure that sufficient postage has been paid before posting.
For any inquiry, please contact College Secretariat Ms. Priscilla Li at +852 2871 8899 or email to
priscillali@hkcfp.org.hk
.
Thank you for your attention and support.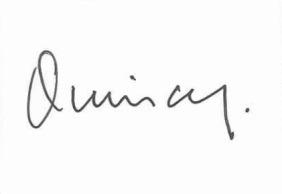 Dr. Yuen Shiu Man
Honorary Treasurer